We know what matters to you
Moving customers to the cloud should be easy,
flexible and cost effective.
Learn More
White-Label Cloud Web Manager (CWM)
Selling Cloud Servers has never been easier…
Easy to navigate GUI
Fully automated & API access
Multi-tenant user platform
SSL Secure, Two Factor Authentication, IP Access list
Windows & Linux Based Operating Systems
Pricing Management & Usage Reports
Open-source One Click Apps & Services
Book Demo

CentOS

Debian

FreeBSD

Ubuntu

Windows
Top-Tier Global
Data Centers
Data Center Facility Partners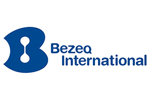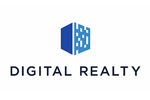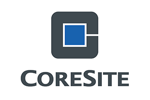 Cloud Solutions
Deploying the right Infrastructure Solutions for your business clients…
Anti DDoS
Archive Storage
Auto Scaling
Business Continuity
CDN
Cloud Backup
Cloud Firewall
Cloud LAN
Disaster Recovery
Load Balancers
WAF
Partner Testimonials
CaaB has been a tremendous partner that has allowed us to be competitive and provide our Clients industry-leading cloud infrastructure. We are pleased with the response time from support and their willingness to help us close the deals from the account management team.
Partnering with CaaB gave us capabilities to scale our infrastructure to accommodate clients with more demanding resources requirements that don't fit our model easily. They have a very knowledgeable and efficient professional support team which has been a pleasure to work with.
After using well-known cloud competitors, our experience with Cloud as a Business has allowed us to provide our customers with a service level beyond what we could have ever hoped for. CaaB has been a true partner in our success and have taken a personal interest in helping us white-label and market our business to new levels. With CaaB's cloud you get more for less!